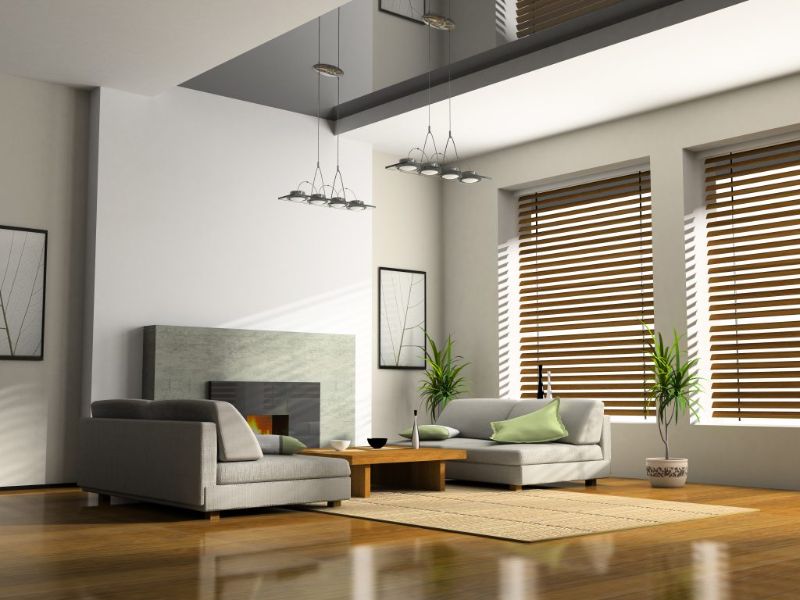 MATCH YOUR WALLS OR DECOR
Imagine having your blind colour coded to exactly match your walls or décor. Our Custom wood Venetian Blind allows you to do just that.
Each slat is cut, cured and carefully hand painted to the choice of colour and then delicately assembled to bring you this bespoke concept of window coverings. We use only the finest quality eco friendly Plascon paints.
With over 1000 colours from the Plascon range , the possibilities are endless. We also have an extensive ladder tape range to add extra flair to your design. Enquire in store.
Motorised Venetian Blinds
Luminos Venetian 50mm slat width blinds can be operated using a motorised system from a wall switch, remote control or programmed control system, which may be integrated seamlessly with a home automation system. Luminos is proud to offer this option in association with Somfy, a world-leader in such systems.
Venetian blinds can lift, drop and tilt via remote control and it is also possible to programme the blinds to react automatically to the sunlight and temperature in a room, protecting you, furniture and plants against the harmful effects of the sun, whilst providing effective temperature control.
Any Colour You Can Imagine